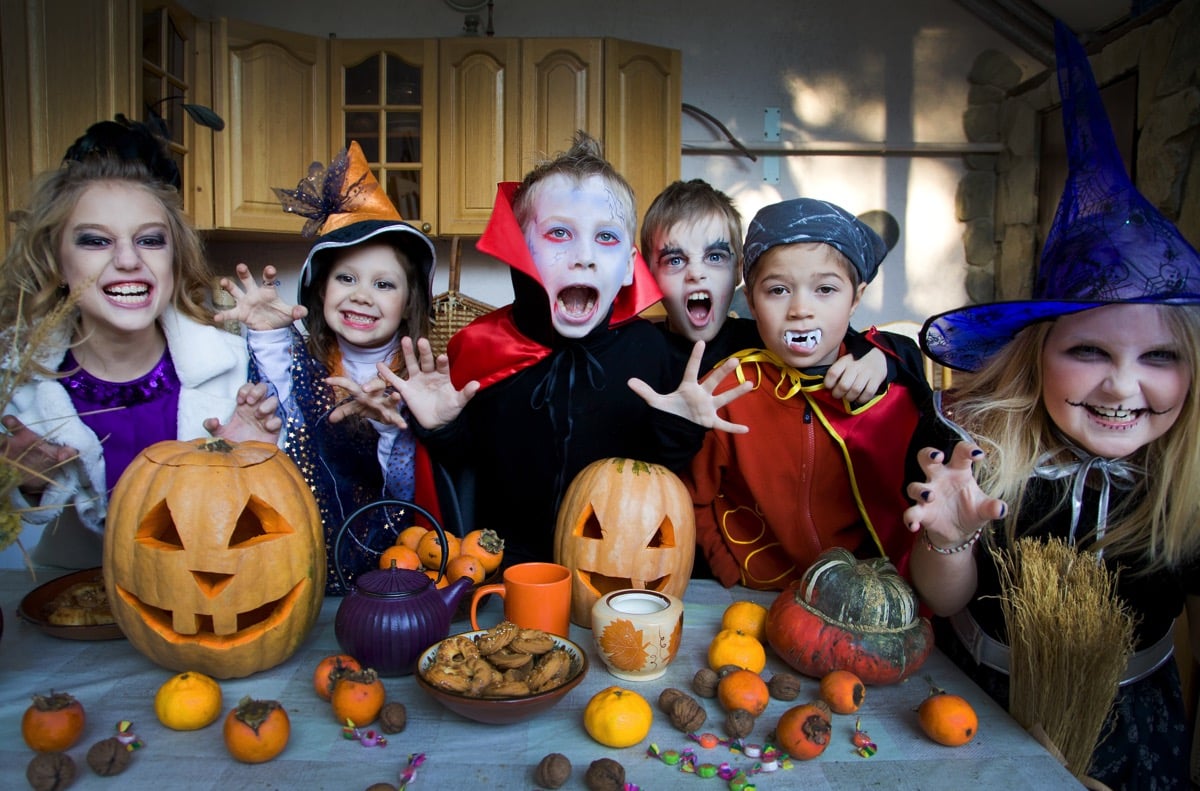 With Halloween quickly approaching, it is important to talk about the necessary safety precautions to take to ensure a fun and ghoulishly great Halloween! We have gathered up the Top 10 Halloween Safety Tips for you and your little one.
Check out 63% OFF Halloween iPhone and Samsung Cases.
It is tempting for children (and adults) to dart from house to house when trick-or-treating, but to stay safe you should always cross the street at corners, using traffic signals and cross walks. Check these halloween apps 'To Die For'.
If your child is under the age of 12, he/she should not be out at night without supervision. However, if your child is a confident trick-or-treater then you can let him/her go to the door alone while you wait on the sidewalk.
If your child is over the age of 12 and you feel like he/she can trick-or-treat alone, then be sure to map out an acceptable path for him/her to take in the neighborhood.
Costumes can not only be creative, but also safe! Feel free to add a little reflective tape to a superhero's cape or a princess's skirt.

Another way to illuminate your little one on Halloween is to have him/her wear or carry glow sticks! Not only are they fun for kids but they will light him/her up so that cars can easily see him/her.
Double check to make sure your little one's costume, wig, or accessories are all fire-resistant. Also, check to make sure any Halloween makeup used is non-toxic and won't give him/her a rash.
A good rule of thumb is to only go to homes with a porch light on and to never enter a home or car for a treat. Those are actually good rules to keep all year round!
Since it is a holiday and you and your little one might be out for awhile on Halloween, try to stay off of your cell phone. It can be tempting to check social media or text, but this can put you or your little one at risk for vehicle danger or abduction.
Eating candy can be one of the best parts of trick-or-treating, but be sure to tell your little one to wait until they get home so that you can scope out their loot. Any opened or suspicious looking candy should be thrown away.
If you are not going to be out trick-or-treating with your little one this year, then be extra careful when driving. It is best to keep an extra close eye out for children on roadways, medians, and curbs.
Hope your Halloween is full of great costumes, sweet candy, and fun times! Remember, the Top 10 Halloween Safety Tips will help to keep you and your little one safe this spooky holiday.
Soure: crane-usa.com
ffxpadmin October 25, 2017 Lifestylehalloween costumes, halloween for kids Read more >